Archive for May, 2005
As I'm sure you've noticed, the Mystery Picture stirred up alot of controversy over the past two weeks. Although a couple Eliters were able to correctly predict that it somehow related to The Elite Summer Contest 2005, no one was able to figure out the exact connection. Quickly, it was…
The Wild Side, feat. Wouter and Shade – represented by the monsters from the children's book "Where the Wild Things Are"
The Sunny Side, feat. Bosshardt and Randy – represented by an egg being prepared "sunny-side up"
The Flip Side, feat. Youse and Paragon – represented by a time-elapsed coin flip photo
Side of Meat, feat. ten Ham and Expert – represented by Meatwad of Aqua Teen Hunger Force fame
All signs point to this being the most unpredictable Contest bracket in history (you're encouraged to try your luck with your own prediction, BTW), thanks to the invention of a "Champions Bracket" which will save the best for last by removing powerhouses Ngamer, Clark, and Snap from the main competition. As always, voting begins May 28th… in the meantime, you'll want to see more info, and also post your own Bio!
Any time you can make a legit case for at least 10 players being Championship material, you know you've got quite a Contest on your hands… But back to rankings news for a moment! I'm happy to announce that our updating problems have been solved. As I'm sure you noticed, we went a long while without any updates earlier this month… this was because Youse was kicked off his college network for the remainder of the semester a few weeks back. Fortunately, PD Champ Your Eliteness has stepped into the void, accepting the role of this difficult (and all too often thankless) position which has been held in the past by SnapDragon, Paragon, Zeebo, and most recently Youse. So if any issues with the ranks come up in the next weeks, be sure to let YE know.
In the past week as updater, YE has already made some nice changes, such as fixing some of the coding on the PD page (title centered, table errors, etc), linking the new PAL and NTSC-only ranks, and completing a massive re-vamping of the very out of date Roster Links page. Now, if only he would update those total members counters…
That's enough out of me. I hope everyone has prepared themselves for the Best. Summer. Ever. Because that's just what we're sure to get. NGO!
Just this afternoon, a mysterious image appeared on my desktop. I can only assume it has something to do with the future of the Elite… but what?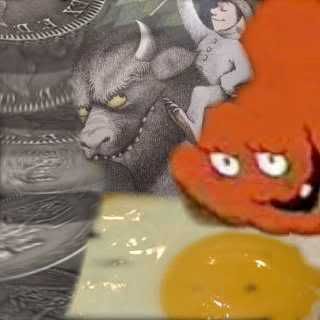 Perhaps some light will be shed on this profound mystery on Sunday, May 15th. We can only hope…